INITIATIVE H & Vjing to perform at Theatre des Mazades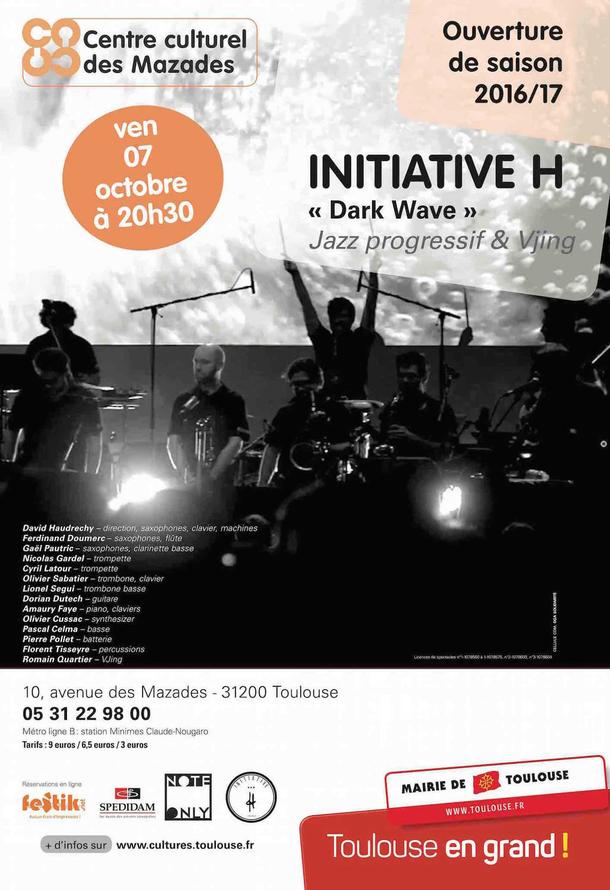 Initiative H will be performing after a 3 days residence at Théâtre des Mazades, Toulouse (France) with french artist Romain Quartier. This is the third collaboration between the team and Romain Quartier, who can be now considered as a member of the band. 
The performance will reunite the music of last Initiative H's album Darkwave (Neuklang - 2015) and a live video performance (Super8) by Romain.
As the official opening of the venue's cultural season, this concert will be the first and unique 2016 show of Initiative H in Toulouse after a series of concerts in France.
For more information about Romain Quartier and his work, go to Transat Production's official website.
For more information about the event, check out the facebook event page or go on Initiative H's official website.