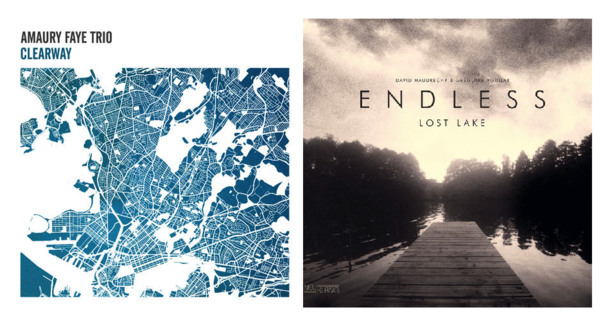 On Thursday, June 1st, the Amaury Faye Trio will share the stage with french duo Endless for an exclusive album release show at le Rex, a famous concert venue in Toulouse.
The two bands will present their new albums, Clearway for Amaury Faye Trio (Pias - Jazzvillage) and Lost Lake for Endless (Neuklang). 
________________________________________________
Clearway (Pias-JazzVillage - 2017) is the first album of the Amaury Faye Trio. This album was recorded at the Studio du Flon  in Lausanne, Switzerland in November 2016. The official release will be on May 19th, and the concert at Le Rex in Toulouse will be the first release show in France, after a sold out concert in Brussels at the Jazz Station. 
The trio recorded this album thanks to Jazz à Vienne festival (Rezzo/Focal national competition), Focal and Pias-JazzVillage and will be presented this summer on main french jazz festivals, including Jazz à Vienne and Jazz in Marciac.
________________________________________________
Lost Lake (Neuklang - 2017) is the first album of french duo Endless, featuring french saxophonist David Haudrechy (founder and leader of large ensemble Initiative H) and french pianist Greg Aguilar. Playing on dynamics, contrasts and complicity, Endless shares great emotions with the public, giving feelings like quietude, melancholy or contrasts. The duo include various influences in its repertoire such as classical, jazz and electronic music.
________________________________________________
The two albums can now be pre-order via those links:
For more information about Endless, go on the official facebook page or Note Only artistic agency website.
For more information about the event, check out the facebook event page.