BUSTLE MUSIC (FRA)
2017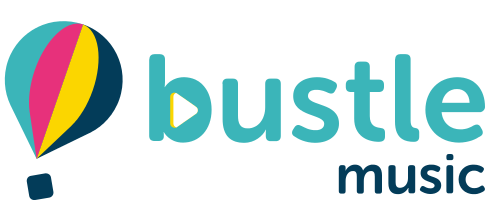 ENGLISH TRANSLATED
The #BMTT was our tour of France last spring to present our freshly launched fair streaming platform! The doors of the 'pink city' were opened by our godfather, the 2016 Jazz revelation Laurent Coulondre, from the South West. And it is especially the (still) small, but quality, management agency Not Only - friends of Laurent! - who welcomed us by this nice email:
'Welcome!
We are organizing a small showcase for the album release of two of our artists; you want to go?
It's David Haudrechy and Amaury Faye; it will be at Piano Parisot '
Our answer: 'oh, no, but we do not want to disturb ... YES, OF COURSE, with pleasure and joy!'
It must be said that Mr. Parisot is more than a legend as a manufacturer / salesman of piano (he has for example a piano playing alone! Sisi!), And that Laurent had put us in the perfume about his' colleagues excellent musicians but not motivated to come and settle in Paris'!
We are a little twentieth that night, in the middle of the pianos of the showroom in the suburbs of Toulouse, subdued by the notes and the brio of execution, to look at himself with an air of 'ah yes, anyway'
IT'S BEAUTIFUL
Because before all, it's just beautiful.
The piano really played well, it carries. And here it is played brilliantly. I'm suspicious of journalists who use the words 'flash' a little bit wrongly. But Amaury deserves his title of 'virtuoso'. The notes fly, dance, wander ... it's harmonious, light but not bad simplicity or superfluous, all in nuance.But it's not the bebop of the 40's Charlie Parker or Miles Davis, nor the post-bop from Herbie Hancock. This is the new wave of jazz, with influences classic, pop, rock and blues for Amaury. Is it jazz? Yes, what is not 'jazz'?!
Served by two excellent musicians, Louis Navarro on bass and Théo Lanau on drums, Clearway is the first album entirely composed by Amaury ... and it's really an honor to have her listening on Bustle Music!
SOME BIOGRAPHICAL REFERENCES
 In 2010, just 20 years old, Amaury released a first album, composed of original songs and standards (Big Moe Trio, Greenworks 2010), with Louis Navarro already on bass. Inspired by the musical worlds of Oscar Peterson, Hank Jones, and Kenny Barron the album is a success, 3 years later the trio is finalist of the prestigious Jazz en Baie (2013).
Amaury then went to Boston, where he was received at Berklee College of Music, where his talent took a new step under the guidance of jazz 'masters' like Joanne Brackeen or Tia Fuller. A year later Amaury received the Berklee Jazz Performance Award, nominated for the best jazz pianist of this mythical institution.
Then return to Europe, where Amaury moved to Brussels with a new trio, in which we find Louis Navarro.
Things are going very quickly, and 2016 is the year of all the awards: winner of the ReZZO Focal Jazz Spring in Vienna, reward of the best instrumentist on the international springboard of Avignon, or Award of the choice of the public to the international competition Biberacher Jazzpreis in Germany. All paving a path for this album 'Clearway' (PIAS / Jazz Village) released in May 2017, and which won the reward 'Revelation' magazine Jazz Magazine / Jazzman last August.
The following is a tour in the South of France in February 2018:
> 15.02.18: Montpellier
> 17.02.18: Marseille
> 18.02.18: Lyon (Keystone)
Then a 'Jazz Tour' in Belgium including a live recording at the Jazz Station concert in Brussels, and a new album for autumn 2018!
Cyrille
JAZZQUES (BE)
2016
ENGLISH TRANSLATED
A Saturday, end of the day, passage to the Archiduc. 
I know that that night, Amaury Faye is at the piano. For the first time in solo concert. For the first time to the Archiduc. 
Amaury Faye is a young French pianist who dreamed, when he was still younger, of playing jazz in bars. As in the thirties. Dreamer. 
From this dream, he kept the elegance of a Duke, the gaillardise of a Fats Waller, the shift of a Monk. Shit ! This guy loves stride and is not afraid to use it! And it's rare. 
Amaury Faye is preparing a solo concert soon, in France. So, he tries himself. Attempted. Ose. Almost forget that we listen to it. Only the bursts of applause remind him. 
He plays "All The Things You Are", "Angel Eyes", "A Foggy Day", but also "Do not Think Twice" Dylan or "Monk's Dream"... The way he plays is firm, frank, assertive... 
He takes the themes, reads them again, abandons them or transforms them with mischief. He fled to more contemporary countries, mixing sophisticated harmonies and quirky chords. Yes, there is Monk in his game. There is this dose of madness, daring, unconsciousness and all the poetry and fragility that go with it. He takes the good sides of a Mehldau, leaving the excess of lyricism that too many pianists tend to retain to extract the incisive side. Everything is dense, sometimes a little abrupt, sometimes too fast, but always feverish... and, undeniably, full of envy...  There are Saturdays, like that, where we are even happier than usual to be on Dansaert Street...
Jacques Prouvost
LA DEPECHE DU MIDI (FRA)
2016
ENGLISH TRANSLATED
Amaury Faye performed brilliantly on Friday as part of the old chapel of the new contemporary space Memento, during an apero-concert tasted by a completely seduced audience.  Music lovers were able to discover and appreciate the talent of this young artist who won the "Berklee Jazz Award 2015" award for Best Pianist, and the Best Jazz Performance that excels in combining creativity and modernity. The YAMAHA CF4 Signature Edition piano, a top-of-the-line, high-end concert quartet, was presented for the first time in unpublished recitals in France, including the nationally-exclusive concert at MEMENTO.  The success of a modern musical interlude in an old setting.
Lucienne Trille