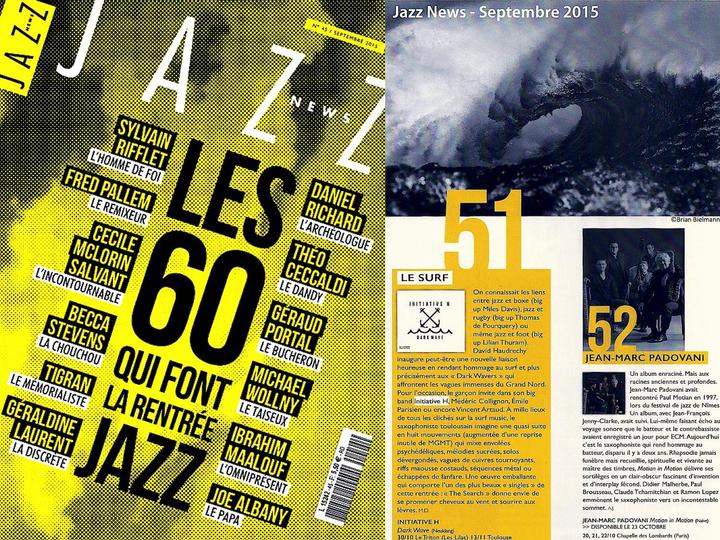 "We already knew how were related jazz and boxing (Miles Davis) , jazz and rugby (Thomas de Pourquery) or even jazz and soccer (Lilan Thuram). David Haudrechy is probably building a new connection by paying tribute to "Dark Wavers" who face the huge waves in the far North.
The leader took the opportunity to invite such artists as Mederic Collignon, Vincent Artaud and Emile Parisien in his big band Initiative H. Avoiding the clichés of surf music, the saxophonist from Toulouse wrote an impressive musical suite in eight movements (plus one cover of MGMT) which combine soaring psychedelism, tremendous solos, waves of brass, and strong metal riffs.
An exciting masterpiece which contains one of the most beautiful single of this fall 2015: "The Search" make us want to go for a walk, wind in the air and smile on the face."
Mathieu Durant - Jazz News
Read the article in french.
Get the album before the official release by supporting Initiative H on kisskissbankbank!
For more information or to contact the band, go on Initiative H's official website.
©BrianBielmann