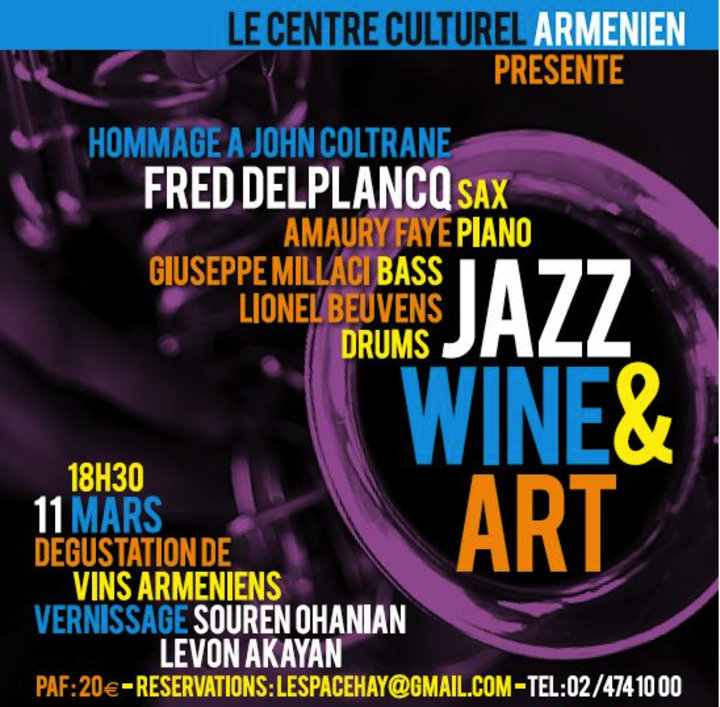 Amaury will be performing at the Armenian cultural center Hay Doun in Brussels with belgian saxophonist Fred Delplancq in a quartet performance intitled "Tribute to John Coltrane".
This tribute will be based on Coltrane's work with pianist Red Garland in the late 50's. We can nowadays hear this collaboration on the album "John Coltrane with the Red Garland Trio" (later reissued as "Traneing In"). The formation featured John Coltrane on tenor saxophone, Red Garland on piano, Paul Chambers on bass and Art Taylor on drums.
________________________________________________
Belgian saxophonist Fred Delplancq has toured in Belgium and other countries after getting the First Prize at the Brussels Royal Conservatory in 1997. He has recorded a dozen of albums as leader or sideman and has already played with such artists as Phil Abraham, Charles Loos, Jean-Louis Rasinfosse, Ivan Paduart or Philippe Aerts.
In order to make a reservation, please check out the Centre Culturel Hay Doun's official website.