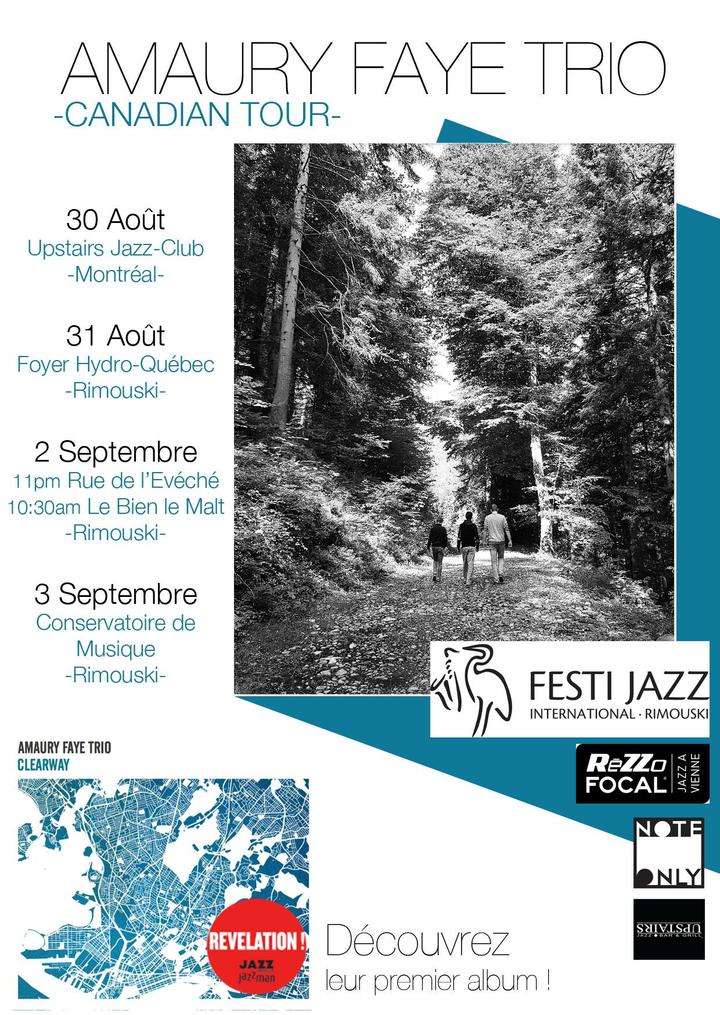 From August 30th to September 5th, the Amaury Faye Trio will head to Canada for a 5 concerts tour including Upstairs Jazzclub in Montreal and the FestiJazz of Rimouski. This Canadian Tour is included in the reward offered by the Jazz à Vienne/Rezzo-Focal National Competition and has been created last year thanks to the new partnership between Jazz à Vienne and the FestiJazz of Rimouski. 
Before heading to Canada, the trio is about to start its last part of this summer tour in France, performing in different festivals such as CosmoJazz (Chamonix), Jazz en Ville (Vannes), Tremplin Jazz d'Avignon and Jazz in Marciac.
Right after the Canadian Tour, the trio will end the summer tour in Paris, playing at the Sunside on September 20th.
You can follow Amaury Faye on Facebook and Twitter.