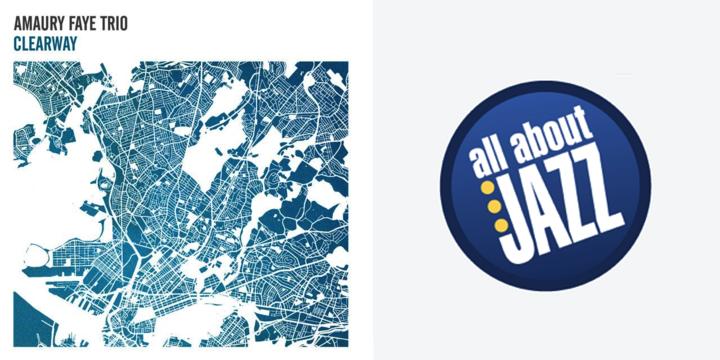 Amaury Faye Trio's album Clearway has been reviewed by journalist Geno Thackara on american website AllaboutJazz:

Following several years of studying and reputation-building in his native France and beyond, Amaury Faye makes an accomplished and overdue step foward with Clearway. It was largely a standards affair on his leader debut Big Moe Trio (Greenworks, 2010). Here the French pianist includes just two semi-obscure cover selections and uses his own songs to bridge them with the more contemporary sounds of the genre. The unspoken theme here revolves around Faye's time in Boston while studying at Berklee, so there's an American streak throughout to complement the sophistication of his European roots. 

One can hear a little Keith Jarrett (e.g. the jaunty low-end jitterbugging of "Clearway Street") or a lot of Brad Mehldau in melodic spots such as "Vence," though Faye's restless mind can't help weaving everything into a pattern of his own. The mode is contemporary jazz incorporating touches of classical and bebop, while his interplay with the solid rhythm section is a smooth and subtly accomplished delight to hear. The parts add up to a splashy, playful listen that doesn't need to shatter the mold of the piano trio, but doesn't mind cozily exploring and stretching it. 
Geno Thackara