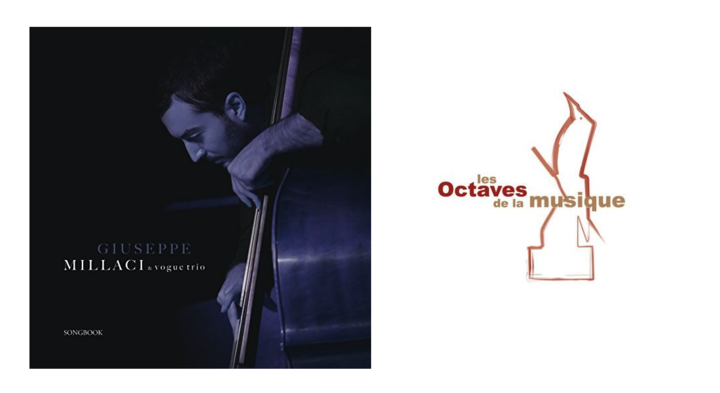 Amaury won a belgian grammy award (Octave de la Musique Point Culture) with the first album Songbook (Hypnote Records - 2018) of italian bass player Giuseppe Millaci.
Giuseppe Millaci is an italian bass player based in Belgium who has gained a strong reputation as a sideman, playing with some of the finest belgian jazzmen. His first album Songbook has been internationally acclaimed by both the medias and the public and Giuseppe has now established himself as one of the most promising belgian artist on the international scene. Millaci called Amaury and renowned belgian drummer Lionel Beuvens to start his first project as a leader and wrote eight originals, adding one standard. 
The main award for jazz music (Octave de La Musique Catégorie Jazz) has been decerned to belgian pianist Igor Gehenot and his quartet featuring french trumpet player Alex Tassel, swedish bass player Viktor Nyberg and drummer Jerome Klein from Luxembourg for the album Delta.
The ceremony will take place in Brussels on May, 28th at the Theatre de la Madeleine.
For more information about the Octaves de la Musique, go on the ceremony's official website.
For more information about Giuseppe Millaci, go on his official website.