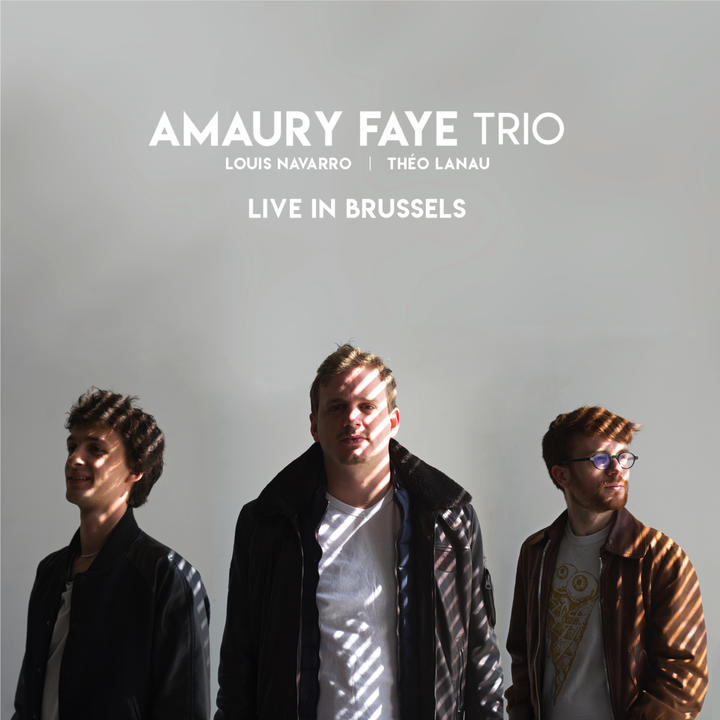 Hypnote Records will release the Amaury Faye Trio's Live in Brussels on October 26, 2018. The pianist and his trio, featuring french bassist Louis Navarro and french drummer Théo Lanau, perform four Faye originals combined with interpretations of a jazz tune (Thelonious Monk) and two songs from the American songbook (George Gershwin and Jerome Kern).
Live in Brussels is the first step of Amaury Faye's new project with belgian label Hypnote Records : to record five live albums over the course of five years in five european capitals. This live was recorded at the recent but already famous venue The Jazz Station in Brussels during the trio's last belgian tour organized by belgian institution for jazz Les Lundis d'Hortense. 
The album was recorded with the belgian national radio RTBF - Musiq'3 under the direction of belgian journalist Philippe Baron for it's broadcast Jazz on Musiq'3.
Amaury Faye Trio, Live In Brussels
 1. Yosemite
Written by Amaury Faye
2. Ugly Beauty
Written by Thelonious Monk
3.  Fascinating Rhythm
Written by George Gershwin
4.  They Didn't Believe Me
Written by Jerome Kern
5.  Interlude
Written by Amaury Faye
6.  The Old Escalator
Written by Amaury Faye
7.  Ilex
Written by Amaury Faye