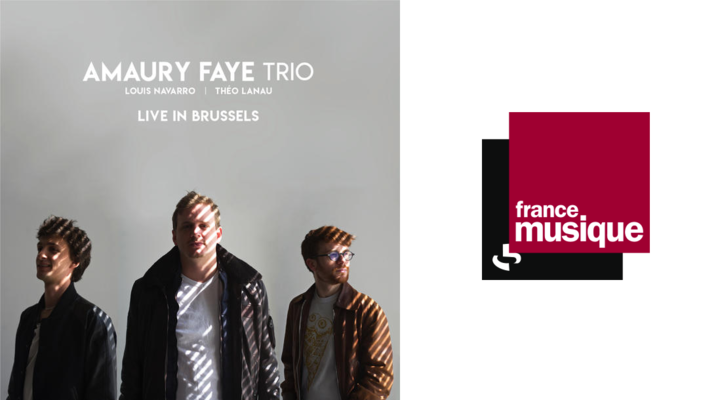 This Wednesday, November 21st, Amaury Faye Trio's new album Live In Brussels (Hypnote Records - 2018) will be featured in Nathalie Piolé's line up Banzzaï on France Musique, starting at 07:00pm.
Nathalie Piolé is a french journalist, producer and radio presenter currently working at France Musique since 2016 after having worked in different famous radios like France Bleu, TSF Jazz, Radio Canada or France Inter. Her line up Banzzaï was created in 2015, first broadcasted every sunday morning, than every day at 7:00pm. 
In 2018, Nathalie Piolé was awarded by the Victoires du Jazz (french grammy awards) as Femme de Médias de l'Année (Media Woman of the Year).
For more information about the broadcast Banzzaï, go on France Musique's official website.