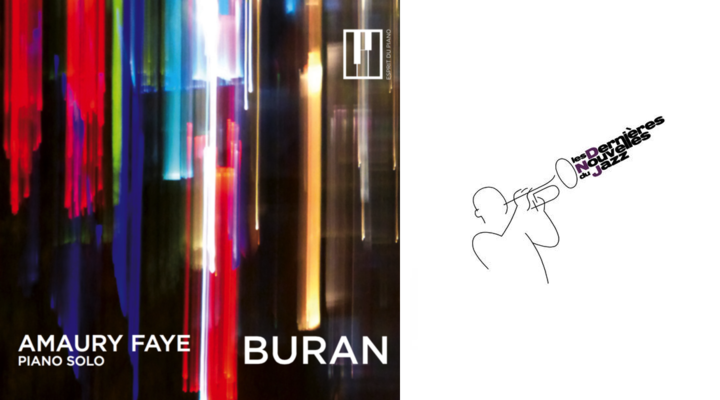 Buran has been reviewed on french webzine Les DNJ by Xavier Prevost, who considered it as a masterpiece:
After two trio records ("Clearway", Jazz Village, 2017 & "Live in Brussels", Hypnote Records, 2018), the young pianist from Toulouse established in Brussels returned to his hometown to record his first solo album, which was published a little too discreetly before the summer. A test shot that resonates like a master stroke, such the project seems matured as well as successful. The maturity is there, certainly, in this choice to mix with the personal compositions the historic Temptation Rag (announced in the booklet as a bonus phantom in the range 8 of the CD, and which is in fact the beach 9), a theme of 1909 immortalized by Sidney Bechet and taken up by Wynton Marsalis as by Émile Parisien. And also a song by Jacques Higelin, not to mention a very personal version of The Persuaders, composed by John Barry for the eponymous TV series (FF).
With those songs, the pianist makes his own profit, but his musical identity is affirmed in his personal compositions, which seems designed to illustrate the many facets of his very strong talent. In the very interesting interview with Pascal Anquetil that appears in the booklet, this student of the great Joanne Brackeen explains how he has freed himself from the influence of Brad Mehldau, which does not prevent him from evolving in these high spheres. Very pianistic, of course (it's the least thing for a pianist ...) but especially deeply musical: the taste for risk stimulates inventiveness without stifling the achievements of a true musical and jazz culture. A real success: I dared Master's blow? I assume.
Xavier Prévost