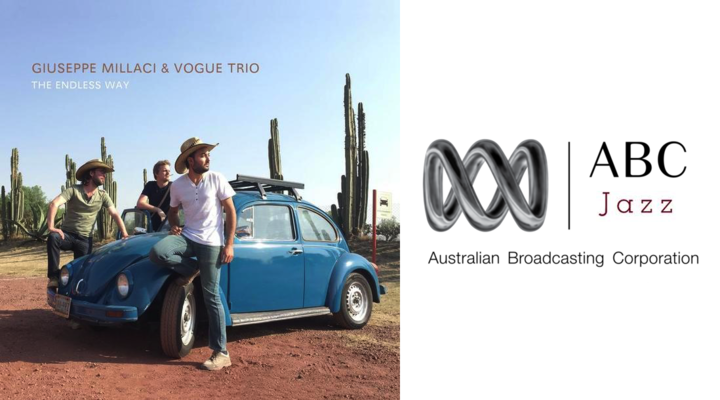 Giuseppe Millaci & Vogue Trio's last album The Endless Way (Hypnote Records - 2019) has been featured as album of the week on the digital radio ABC Jazz, operated by Australia's national broadcaster ABC.
The Endless Way has been acclaimed worldwide, featuring rave reviews in medias from different countries, including France, USA, Italy, Germany, Japan. Second record of the trio, the album relates different experiences the trio went through during their international tours.
For more information, go on ABC Jazz's official page via this link.