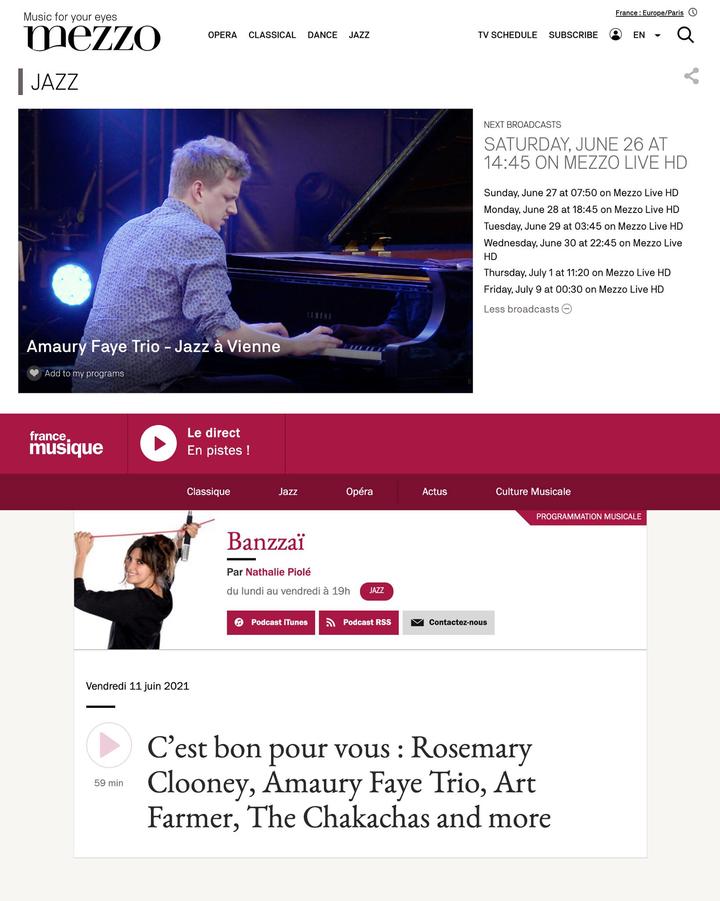 The world is slowly starting again after the crisis, and Amaury will have the privilege to be broadcasted on different medias this summer.
On France Musique in Nathalie Piolé's radio broadcast Banzzaï, the album Live In Brussels (Hypnote Records - 2019) will be featured with the song Yosemite on Friday, June 11th.
On TV channel Mezzo Live HD, during the months of June and July, for the Amaury Faye Trio's performance at Jazz à Vienne 2017:
Sunday, June 27 at 07:50 
Monday, June 28 at 18:45 
Tuesday, June 29 at 03:45 
Wednesday, June 30 at 22:45 
Thursday, July 1 at 11:20 
Friday, July 9 at 00:30 
Several concerts with happen this summer, for more information go on the TOUR page.