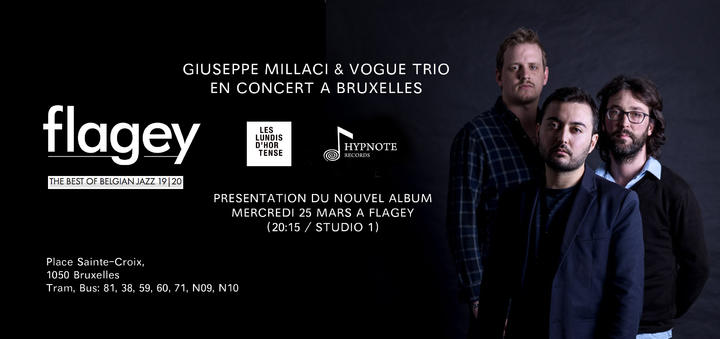 Amaury will be performing alongside italo-belgian bassist Giuseppe Millaci and belgian drummer in a 12 concerts tour in Belgium, including cities like Brussels, Liège, Namur and Luxembourg. The tour has been organized by belgian association for jazz Les Lundis d'Hortense, labeled as Jazz Tour.
The trio will present its new album The Endless Way (Hypnote - 2019), made of standards and originals. Recorded in Genk in 2019, The Endless Way is the trio's second album and has been already largely acclaimed by both the public and the medias (3,5 stars in american magazine Downbeat, 3 stars in Le Soir and 4 stars in l'Avenir).
The concert in Brussels will take place at prestigious venue Flagey - Studio 1 and will be live recorded and broadcasted on belgian national radio RTBF - Musiq3.