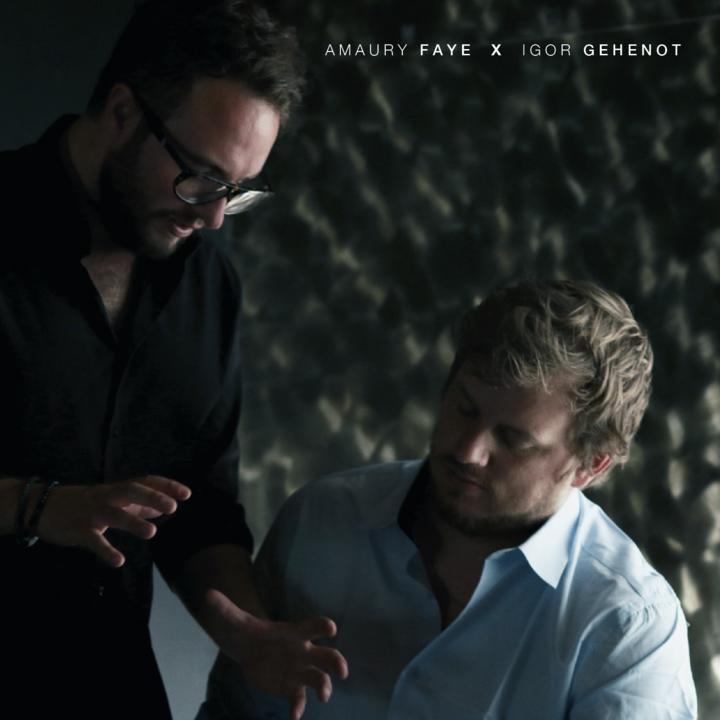 Amaury Faye and Igor Gehenot will release their first piano duo album recorded in Toulouse at Pianos Parisot this last summer. Produced by Hypnote Records, this album will feature pop songs, originals and Brazilian standards. The duo will first perform in great venues in Belgium, and plans to tour in France and Europe afterwards.
How does one describe the beauty of this music? The simplicity with which it transports us, how it resonates with us. 
The enigmatic delicacy of its sound, the power and eloquence of its silence.
Without any of the overplaying or parading that one might expect from two pianists sitting face to face, 
Igor Gehenot and Amaury Faye 
sublimate vivid melodies, complementing each other gracefully. 
Their repertoire is diverse, from The Police 
to Chico Buarque, by way of 
their own remarkable 
and evocative 
compositions that sit somewhere between New York Jazz and Neo Bop.
A modern creative vison makes this album a canvas for musical exploration and the two poetic heartfelt 
voices blend seamlessly into a 
lyrical tapestry. With a ubiquitous european romanticism reminiscent of Chopin's nocturnes, 
the revisited pop and bossa melodies take 
on a new tint, rich and delicate.
The spirit of Brazilian music is inevitably conjured up, not only due to their rendition of iconic pieces by Chico Buarque and 
Joao Bosco, 
or their hommage to the great melodicist Egberto Gismonti, but also because the sweet melancholy that fills the 
ballads of the album 
(Éternité, Pare A Pluie, Message In The Bottle, Bibo No Aozora) is the very definition of the elusive "Saudade". 
This delicious nostalgia finds 
a home alongside energetic neo-bop exuberance (Egberto, Hudson river park, Magic ball). 
The classic and original material is a perfect fit 
for the soaring improvisations of this duo, enabling a playfully collaborative display 
of compositional skill and pianistic aptitude.
Spontaneity, intimacy and grace seem to radiate from these two artists and their brilliantly engaging music.