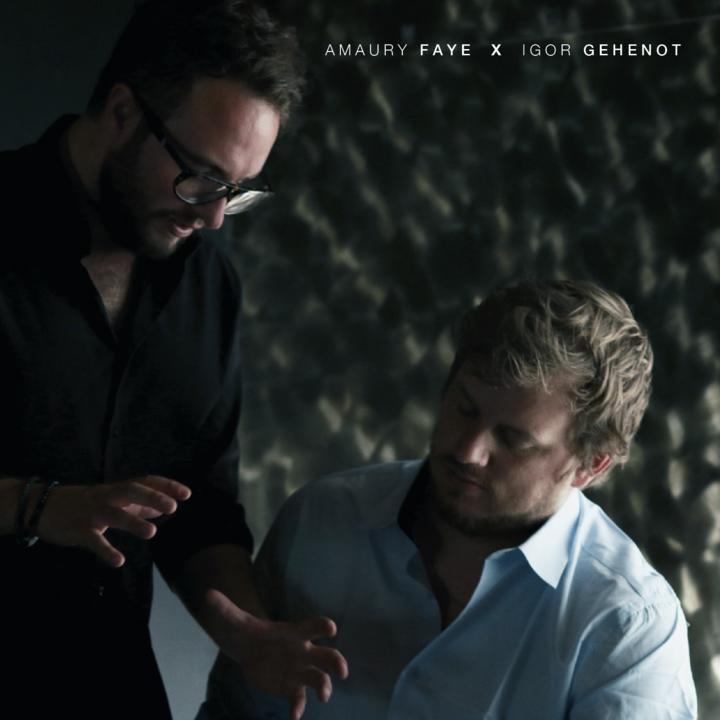 Belgium's most prestigious venues are thrilled about this much awaited project, a rare collaboration of two charismatic pianists exuding such flamboyant energy. "Extensive interpretations, of remarkable vibrance and subtlety, received in profound silence by a delighted audience" declared the belgian daily Le Soir in august 2020 following their sensational performance at Gaume Jazz Festival. Facing each other, the two mirrored grand pianos, Igor Gehenot and Amaury Faye offer a refreshing show drawing from a wide variety of repertoires, from The Police, to Caetano Veloso and their personal compositions somewhere between New York Jazz and Post bop.
This album, instilled with poetic grace, is carried by two pianistic voices that blend seamlessly. There is a ubiquitous European romanticism throughout, reminiscent of Chopin's Nocturnes. The revisited pop and bossa melodies take on a new tint, rich and delicate. If one of the pieces refers to an incompatibility of personalities and misunderstandings (Incompatibilidade de Genios), this four handed project tells another story: two of the very best pianist of their generation, whose complementarity and creative genius keep evolving, from pensive melancholy to unabashed swing.   
First releases show in Belgium are already announced: 
- March 29th at Pianos Maene Center
- May 12th at Mithra Jazz à Liege
- October 19th at Bozar - Brussels
For more informations, go on Hypnote Records official website.