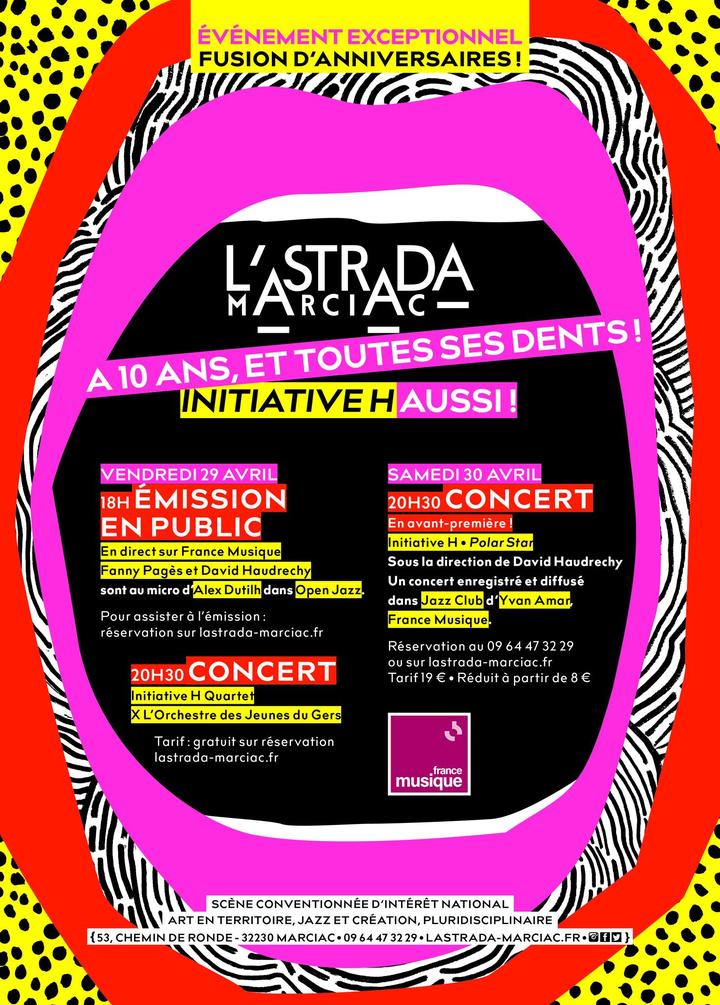 Initiative H will join L'Astrada - Marciac for their common 10 years anniversary and the event will be broadcasted live on France Musique. The well known concert venue built at Marciac and the large ensemble led by David Haudrechy will have the pleasure to present Initiative H's new album Polar Star, recorded in Toulouse at ADHF Studio and released on german label Neuklang.
The concert will be opened by a performance of the Orchestre des Jeunes du Gers with 4 members of Initiative H including David Haudrechy himself. This friday night, David will be interviexed alongside Fanny Pages, director of L' Astrada Marciac on Alex Dutilh's radio show Open Jazz. Still on France Musique, the concert of Polar Star will be broadcasted live on Yvan Amar's show Jazz Club. The performance will then be available as a podcast on France Musique's official website and Apple Music.
For more information, go on France Musique's official website or on the Facebook event page.