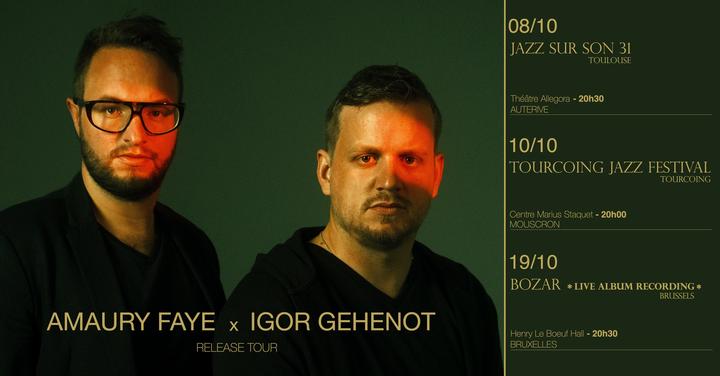 Amaury and Igor's duo will perform this month on three concerts between France and Belgium. They will present their new album Amaury Faye x Igor Gehenot, recorded last year in Toulouse and released on label Hypnote Records.
The first concert will take place in Toulouse on Saturday, October 8th for festival Jazz sur son 31 at the theatre Allegora in Auterive. The second concert will take place at the Centre Culturel Marius Staquet in Mouscron, Belgium, for the Tourcoing Jazz Festival on Monday, October 10th.
The final show will occur in Brussels, in the prestigious Center for Fine Arts Bozar. This event will be special since it will be recorded live for Igor and Amaury's next album. 
For more information, go on Amaury and Igor's facebook pages.