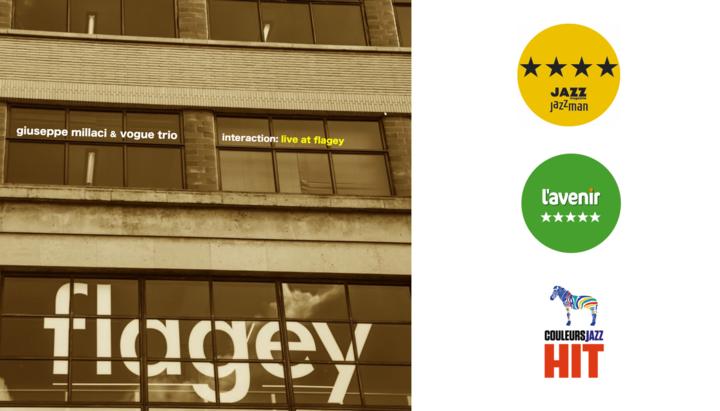 Interaction: Live At Flagey, the last album released by the Giuseppe Millaci Vogue Trio on the label Hypnote Records gained a wide recognition from the medias. Considered as one of the top jazz piano trios in Belgium by L'Avenir which gave 5 stars to the album, the daily journal presented this live as "a modern jazz gem".
Le Soir, the other national newspaper of Belgium, noticed "A beautiful osmosis in the trio, due to years of touring and respect and listening between each member of the band."
In France, famous magazine Jazz Magazine gave 4 stars to the album and the journalist Vincent Cotro said "The trio deliver an intense and consistent set from start to finish". 
Couleurs Jazz awarded the trio with a Hit Couleurs Jazz, describing the album as "superb in nuances, varied atmospheres, all in sensitivity and mastery".
Interaction: Live At Flagey is available in store and online (CD, digital and streaming). For more information go on Hypnote Records's official website.