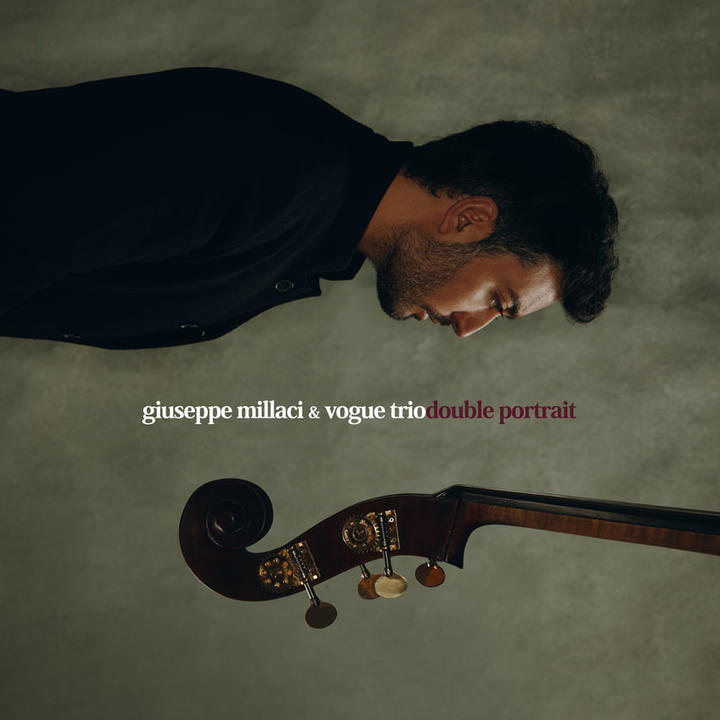 Double Portrait, Giuseppe Millaci's new album has been released on label Hypnote Records, gathering Giuseppe Millaci on bass, Amaury on piano and Lionel Beuvens on drums.
Considered a talented bassist by the famous American magazine Downbeat, Giuseppe Millaci is one of the most active double bassists in the Belgian music scene. In fact, he has emerged as a leader on no less than five albums since 2017.
Double Portrait sheds light on the relationship between the composer and his instrument, the double bass, solidified during the period of lockdown: a blend of sometimes shorter pieces that pay homage to Giuseppe Millaci's penchant for daring rhythms. This cadence occasionally pauses, however, to pay tribute to exceptional melodies, such as the highly successful rendition of Bud Powell's Time Waits. The album also includes a composition by drummer Lionel Beuvens and a surprising reinvention of the jazz standard "Beautiful Love."
Highly inspired by solo double bass albums from Dave Holland, Larry Grenadier, and John Patitucci, Giuseppe creates melodies that showcase his instrument, allowing it to step out of the rhythm section. The double bass here assumes the place it deserves with both a melodic and harmonic dimension achieved through the simultaneous recording of multiple voices (Proemio, Sunset in Galway Bay).
This album reflects the dedication and thought put into composition, serving musicians whose expertise and technique need no demonstration. Their previous albums were widely acclaimed, with an international tour in America and Japan for Songbook and the Octave de la Musique PointCulture award in 2018. Their latest live recording, Interactions: Live at Flagey, earned 4 stars in Jazz Magazine, 5 stars in l'Avenir, and the Couleurs Jazz Hit.
For more information, go on Hypnote Records official website.