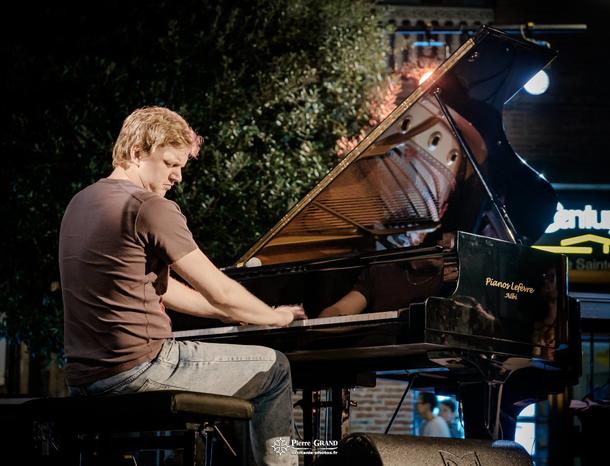 Tomorrow, Amaury will be interviewed on RTBF Radio Musiq3's jazz line up about his new album Clearway with the Amaury Faye Trio featuring Louis Navarro on bass and Théo Lanau on drums. 
The radio broadcast is presented by famous belgian journalist Philippe Baron and occurs every day of the week (except on Saturday and Sunday). This wednesday, Amaury will be interviewed from 6:pm to 7:pm. You can listen to this interview by following this link:
More news are to be anounced next week about Amaury Faye Trio's summer tour.
You can follow Amaury Faye on Facebook and Twitter.