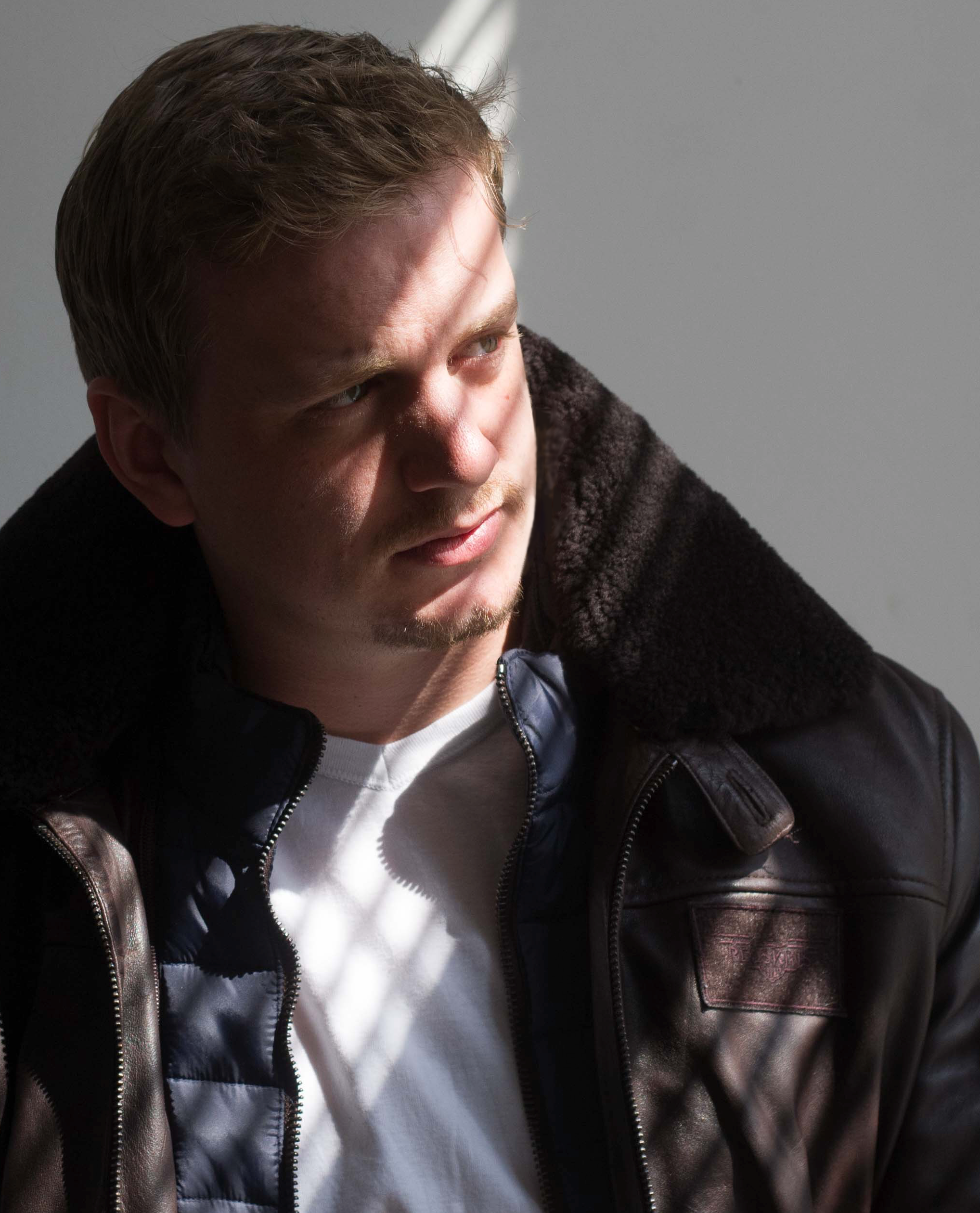 © Ulysse Navarro 
Considered as one of the most promising pianists of his generation, Amaury Faye personifies the new wave of jazz made in France. The many awards he received in 2016 (including First Prize at national competition Jazz A Vienne/Rezzo Focal, France; Best Soloist/Instrumentalist Award at international competition Tremplin Jazz d'Avignon and Public's Choice Award at international competition International Biberacher Jazzpreis, Germany) confirm his undeniable talent as a composer and improviser. 
He is at his best when leading his trio, breathing new life into this format and its noble pedigree. Their first official album Clearway (PIAS - 2017)  won the "Revelation!" award by french journal Jazz Magazine/Jazzman, their second album Live In Brussels (Hypnote Records - 2018) was awarded 4 stars in Jazz Magazine/Jazzman et 3 stars in belgian newspaper Le Soir.
Since 2016, Amaury is featured in the Vogue Trio under the direction of italian bass player Giuseppe Millaci. Their first album Songbook (Hypnote Records - 2017) went off to a good start and the trio started to tour in Europe, South America and Japan. The trio has been awarded with a belgian grammy (Octave de la Musique Point Culture 2018) and will release its next album Endless Ways in December 2019 on label Hypnote Records.
Faye has recently been performing with a French collective Initiative H. This 12-member band, led by French saxophonist David Haudrechy (Archie Shepp, Rick Margitza), has released a trilogy (Deus Ex Machina, Neuklang - 2013 / Dark Wave, Neuklang ­- 2015 / Broken Land, Neuklang - 2018) and is currently presenting a new album on the music of intriguing composer Louis Hardin, alias Moondog (Sax Pax for a Sax, Neuklang - 2019), already awarded with "fff" in Telerama. Currently on the rise in europe with acclaim from the public and the media alike, this is the result of a unique, creative process and execution. The ensemble made it to the finals of the 2013 Concours National de Jazz de la Défense in Paris, one of Europe's most esteemed jazz competitions, and has worked with some of Europe's finest jazz musicians (Emile Parisien, Médéric Collignon, Thomas de Pourquery and Vincent Artaud). 
"He is a very creative pianist and composer. His work is consistently top level, very musical and intriguing. He's in the top category." 
Joanne Brackeen - Internationally acclaimed jazz pianist 
In 2010 the age of 20, Amaury Faye released an album comprised of standards and originals (Big Moe Trio, Greenworks ­2010) featuring Louis Navarro (bass) and Pierre Ardré (drums). Inspired by the musical universes of Oscar Peterson, Hank Jones, and Kenny Barron, the album was recorded in traditional fashion, live, over the course of two days. It is currently distributed in Europe and Japan. Three years later, the trio was a finalist in the French jazz competition Jazz en Baie 2013.
In 2014, Faye moved to Boston to study at the prestigious Berklee College of Music, where his strong artistic reputation enabled him to study with renowned musicians such as NEA Jazzmaster Joanne Brackeen and Tia Fuller. This deeply inspiring experience opened the door to higher levels in his musical endeavour and thus, in March 2015, Faye received Berklee's Jazz Performance Award for best jazz pianist. 
In 2015, Amaury has moved to Europe, starting a new chapter in his promising career and with it a new trio featuring french musicians Louis Navarro (bass) and Théo Lanau (drums). In the following months they have quickly established themselves as an undeniable force and a revelation to the European jazz scene by winning five different awards in national and international competitions in 2016. Since then the trio has started to tour in Europe and Canada and won the "Revelation!" award descerned by french journal Jazz Magazine/Jazzman for their first album Clearway (PIAS/Jazz Village - 2017). Through this project, Amaury Faye displays his skills as a great improviser, an inspired melodist and a fascinating storyteller. In 2018, the trio has started a new series of live albums which will be made of five performances recorded in five european capitals, to be released under belgian label Hypnote Records. The first step, Live In Brussels (Hypnote Records - 2018) has been recorded in march 2018 in the Jazz Station in cooperation with the belgian national radio RTBF - Musiq3.
In 2019, Faye recorded his first solo album Buran, a suite of 8 pieces released on french classical music label L'Esprit du Piano, with the help of Fondation BNP-Paribas, Yamaha Music and Hypnote Records and started the same year a duo with belgian pianist Igor Gehenot which led to the recording of an album soon to be released.
In 2021, Amaury is getting more attention as a sideman, recently playing with french accordeonist Sebastien Farge, integrating the parisian collective Danger Zone (founded and led by drummer Paul Morvan et bassist Alex Gilson) and releasing a new album with the Benjamin Sextet. He also recently gained recognition as an arranger, writing for the large ensemble of french saxophonist Benoit Berthe and for the prestigious string quintet of the Orchestre de Chambre de Toulouse.
Even if Faye's music obviously falls into the "mainstream jazz" category, it might be difficult to be more specific, such is the richness and diversity of the blend of influences, ranging from jazz to classical, rock, pop and blues. Indeed merging idioms and ideas is at the heart of his musical concept whether it be in composition, performance or improvisation.
His attention to the architecture of each song, mixing the written and the improvised makes his music strong and makes it flow naturally, allowing for expression and emotion.This is something that can be found in the work of one of his spiritual mentors and greatest influences, american pianist Brad Mehldau. Owning this influence and the part it has played for him, Faye has accepted the challenge to take this heritage with him on his journey and make it his own.
PRESS QUOTES
"Sets blistering tempos and gives a dazzling display of unity and exchange" 

"Faye develops fast, agile and melodic lines and at the same time keeps the energy flowing."

"He brings a modern jazz devoid of avant-garde excesses. " 
"A true revelation." 
"A pianistic ease and a melodic naturalness that give his music a false illusion of simplicity." 
"A very young pianist who we will hear from a lot."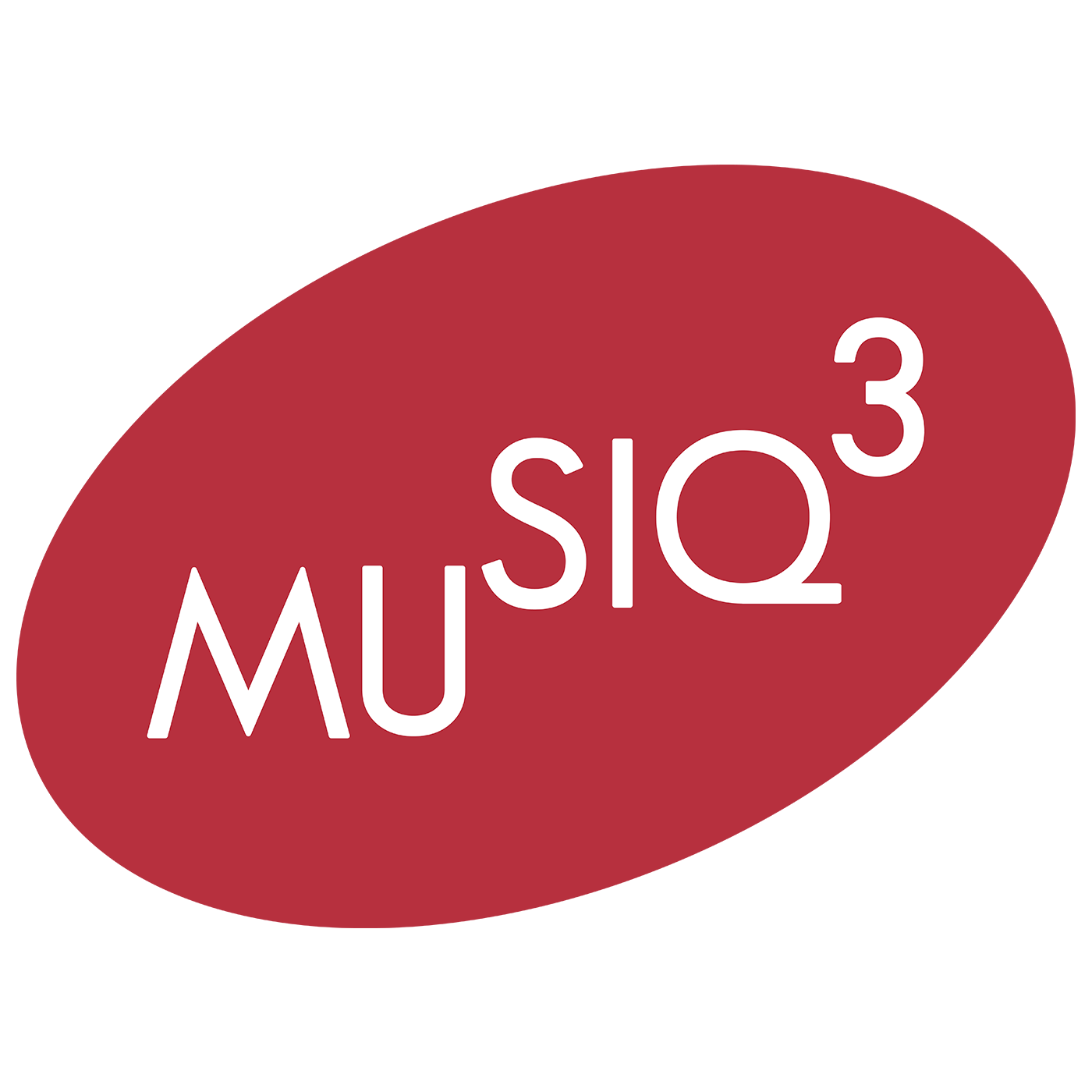 "A wonderful pianist, lyric, inspired, extrovert and charismatic" 
"Constructing complex melodic structures with breathtaking ease."
AWARDS & ACCOLADES
- 2023 "4 Stars" Le Soir - Arise {suite} - Amaury Faye Ensemble (Belgium)
- 2023 "5 Stars" Jazz In Family - Arise {suite} - Amaury Faye Ensemble (Italy)
- 2023 "4 Stars" All About Jazz - Arise {suite} - Amaury Faye Ensemble (USA)
- 2023 "5 Stars" La Gazette Bleue - Double Portrait - with Giuseppe Millaci Trio (France)
- 2023 "4 Stars" All About Jazz - Double Portrait - with Giuseppe Millaci Trio (USA)
- 2023 "Most Innovative Award" 7 Virtual Jazz - Moog Project - with Thierry Maillard (Italy)
- 2023 "4 Stars" Jazz Magazine - Moog Project - with Thierry Maillard (France)
- 2022 "4 Stars" Jazz Magazine - Interaction: Live at Flagey - with Giuseppe Millaci Trio (France)
- 2022 "5 Stars" L'Avenir - Interaction: Live at Flagey - with Giuseppe Millaci Trio (Belgium)
- 2022 "Hit" Couleurs Jazz - Interaction: Live at Flagey - with Giuseppe Millaci Trio (France)
- 2022 "Must TSF Jazz" - Origines - with Sebastien Farge Quartet (France)
- 2020 "4 Stars" All About Jazz - Buran - Amaury Faye Solo (USA)
- 2019 "Selection France Musique 2019" - Sax Pax For A Sax - with Initiative H (France)
- 2019 "4 Stars" L'Avenir - The Endless Way - with Giuseppe Millaci and Vogue Trio (Belgium)
- 2019 "fff" Télérama - Sax Pax For A Sax - with Initiative H (France)
- 2019 "4 Stars" Jazz Magazine - Buran - Amaury Faye Solo (France)
- 2018 "4 Stars" L'Avenir - Live In Brussels - with Amaury Faye Trio (Belgium)
- 2018 "4 Stars" Jazz Magazine - Live In Brussels - with Amaury Faye Trio (France)
- 2018 Octave de la Musique Point Culture - Songbook - with Giuseppe Millaci and Vogue Trio (Belgium)
- 2017 "Artist Of The Month" Bustle Music Listeners Poll - Clearway - with Amaury Faye Trio (Europe)
- 2017 "Revelation!" Jazz Magazine - Clearway - with Amaury Faye Trio (France)
- 2016 Avignon European Jazz Competition Best Instrumentalist / Soloist (France)
- 2016 Jazz en Ville Competition First Prize (France)
- 2016 Jazz à Vienne Rezzo-Focal Award (France)
- 2016 International Biberacher Jazzpreis People's Choice Award (Germany)
- 2016 International Biberacher Jazzpreis Second Jury Prize (Germany)
- 2015 Berklee Jazz Performance Award (USA)
- 2013 "Revelation!" Jazz Magazine - Deus Ex Machina - with Initiative H (France)
- 2013 Finalist of Concours National de Jazz de la Défense (with Initiative H)
- 2013 Finalist of Jazz en Baie National Competition (with Amaury Faye Trio)